Bodolf
Full Name

Bodolf

Characteristics

Race

Werewolf

Gender

Male

Traits

Hair Color

Brown Fur

Eye Color

Red

Professional Status

Affiliation(s)
Previous Occupation(s)

Alpha of Southern Wolf Tribe

Personal Status

Status

Deceased

Relative(s)

Media

First Appearance
 Biography
When Bodolf was young he loved Kiki but they could not do anything with their love. Bodolf was to be "The Alpha Werewolf." In Season 1, he is the Alpha of the Southern Wolf Tribe. He was also very sick at one point, and was nursed back to health by Kiki. He also has a son named Lowell.
In Season 2 Episode 18,Aphmau along with others learned news of Bodolfs death.
Appearance
Bodolf has red eyes, brown fur, lighter in some places then others, sharp white teeth and claws. He is massive, along with the other werewolves in his tribe.
Personality 
Bodolf is incredibly nice but can be stern.
Trivia
Bodolf is a Norse baby name, meaning ''Wolf Leader''.
Gallery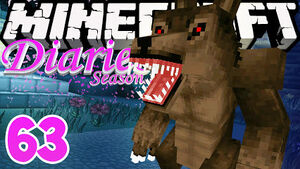 Ad blocker interference detected!
Wikia is a free-to-use site that makes money from advertising. We have a modified experience for viewers using ad blockers

Wikia is not accessible if you've made further modifications. Remove the custom ad blocker rule(s) and the page will load as expected.