Bright Port Village

Some attributes

First
Formation: unknown
Second
Government: Lorddom
Third
Unknown

Other attributes
 Bright Port is a village known for it's amazing medical knowledge and being a major trader partner with Pheonix Drop and Old Meteli.
History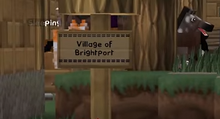 Bright Port is the village that is across a sea from Phoenix Drop, not a very long journey if by boat. It is the first village Aphmau visits in order to drop off Vischer's body and Paul. It is revisited many times throughout the beginning of the series mostly for medical help from the doctor that resides there. Later on in the series, Aphmau rescues Lord Burt and they join the Phoenix Alliance.
Within Season 2 it is seen that Bright Port has not done any remodeling. It seems the villages has not grown, but it is not in as bad of condition as Phoenix Drop. John, the son of Visher and Merida, has become the lord of the village with Lord Burt's passing.
They are still friendly with Phoenix Drop and even trade with them.
In Season 3, a new Junior Guard academy along with a Nether Portal is added in the village.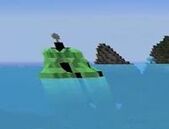 People
Ad blocker interference detected!
Wikia is a free-to-use site that makes money from advertising. We have a modified experience for viewers using ad blockers

Wikia is not accessible if you've made further modifications. Remove the custom ad blocker rule(s) and the page will load as expected.