Kenmalyn is a ship between Emmalyn and Kenmur. This ship came across after a side story, and lately the ship has been increasing and know has more people supporting this ship it has know been discovered that Emmalyn and Kenmur had some chemistry. In Episode 49, it was told that Emmalyn and Kenmur were engaged and soon after married due to the events in Episode 51 of Season 2, Phoenix Drop Wedding. Katelyn and Laurance  seem to ship this aswell. 
Gallery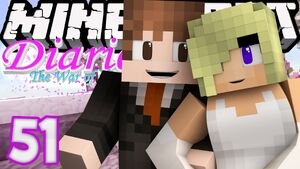 Videos
Ad blocker interference detected!
Wikia is a free-to-use site that makes money from advertising. We have a modified experience for viewers using ad blockers

Wikia is not accessible if you've made further modifications. Remove the custom ad blocker rule(s) and the page will load as expected.