Mask Revealed

Season 1, Episode 35

Statistics

Post Date

May 20th, 2015

Duration

14:27

Written by

Aphmau & Jason/Dom

Directed by

Jason/Dom

Episode Guide
"Mask Revealed"
is the thirty-second episode of
Minecraft Diaries Season 1
, and it was uploaded on May 20th, 2015. It runs for 14 minutes and 27 seconds.
Blurb
"We were tricked..."
Summary
After recapping the last episode, Aphmau heads back to the Overworld and confronts Elder Kain who, after Aphmau tells him that she didn't bring back any Wyvern Lair logs, reveals himself to be Zenix! Zenix reveals that he's a Shadow Knight and that he had killed the previous Lord of Phoenix Drop and would have killed the Lord's wife and son, too, if someone named Vylad hadn't interfered. Then he threatens Levin's life, then goes on a spiel about the power of the Shadow Knights.
Aphmau wakes up in Kawaii~Chan's care, who reveals that her personal maid's spirit was destroyed. When Aphmau tells her about the Shadow Knights, Kawaii~Chan tells her that she is leaving because she doesn't want to be forced to make weapons. She promises to tell Aphmau about the new location of the Cafe when she finds one.
Kawaii~Chan then offers to give her a flying horse to take her the rest of the way to Scaleswind.
Quotes
"

I'M TIRED OF HIDING, LORD APHMAU. DON'T YOU GET IT!? EVERY SINGLE LORD AND GUARDIAN ARE CONNECTED! BOTH CANNOT LIVE FOR LONG WITHOUT ONE DYING! AND WHO DIES? WHO PUTS THEIR LIVES ON THE LINE FOR WHO? WE DO! US GUARDS DO! WE ARE THE ONES WHO ARE EXPENDABLE! IT'S EITHER WE DIE FOR YOU OR YOU DIE, AND IF WE KILL YOU WE BECOME HIS LOYAL SERVANTS, BLESSED WITH ULTIMATE POWER! NO ONE CAN TOUCH ME! NO ONE CAN KILL ME LIKE WHEN I WAS HUMAN! EVEN GARROTH WILL HAVE TO MAKE THIS CHOICE ONE DAY, IF HE COULD GET HIS HEAD OUT OF HIS BUM AND SEE THE TRUTH!

"
Zenix on life
Trivia
Zenix reveals that Garroth found him around the same time that the old lord was murdered, revealing that he was the one who had murdered the old Lord. This could mean that Zenix was once the head guard of Phoenix Drop before the town's memories were wiped.
Zenix calls guards "Guardians".
Aphmau remembers that her maid had wyvern logs on her before she disappeared. This means that Zenix might actually have wyvern logs and plans to do something with them eventually... or he's already done something with them.
The Duration time is 14 minutes 27 seconds.
The thumbnail for this video features Zenix.
Video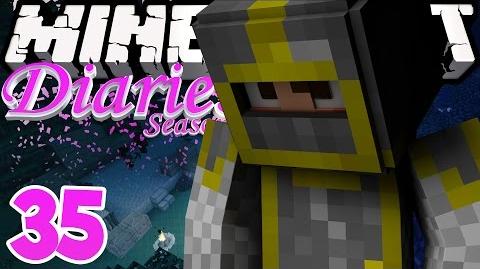 Ad blocker interference detected!
Wikia is a free-to-use site that makes money from advertising. We have a modified experience for viewers using ad blockers

Wikia is not accessible if you've made further modifications. Remove the custom ad blocker rule(s) and the page will load as expected.