Megan (Mod Mod World)
Full Name

Megan Manly

Characteristics

Race

Human (Dinosaur)

Gender

Female

Traits

Complexion

Pale

Hair Color

Pale Blonde

Eye Color

Yellow

Personal Status

Status

Alive

Relative(s)
Friend(s)
Counterpart

Media

First Appearance
Voice Actor

Aphmau
 Biography
Megan Manly moved to town with her father Mr. Manly to help work on houses. In the beginning, she really wanted to be friends with Tommy, but Tommy was scared that she would give him cooties! Later however, they became good friends and Tommy might even have a little crush on her.
Megan is obsessed with dinosaurs, as she wears a dinosaur costume and tried to use a piece of her hair to create a dinosaur. Instead it created Pigzilla, as Megan ate bacon that morning and got it on her hair.
Appearance
Megan has blonde hair, yellow/amber eyes and a green dinosaur costume that she is seen wearing in most of her appearances.
Personality
A sweet, mischievous, Dino-loving kid, a personality in which gets her into a lot of situations.
Other Series
Megan also appeared in Minecraft Kindergarten as one of the good kids, but was taken out after season 1. Ross Jr. has a crush on Megan.

At first she declines his feelings. In Minecraft Kindergarten Episode 5, Season 1, "The Play" it's hinted that she may return the feelings.
Gallery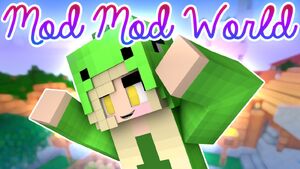 Ad blocker interference detected!
Wikia is a free-to-use site that makes money from advertising. We have a modified experience for viewers using ad blockers

Wikia is not accessible if you've made further modifications. Remove the custom ad blocker rule(s) and the page will load as expected.